"The house can be a laboratory of innovation, but also a theater of dreams" Luis Fernández-Galiano
ABOUT US
We are Mediterranean architects based in Javea, by the Mediterranean shore. We love to combine energy efficiency and tradition taking our pleasure seriously. History is essential in the Mediterranean, and the best tool for the architect. Like the Phoenicians in ancient times, we travel across the Mediterranean culture from the Middle East to Europe.
CASA MONTGÓ CL:
WHAT WE DO
We design modern spaces in the old town. Our passion is restoration, house reform and transformation of vernacular spaces keeping the essence of the Mediterranean character, our origins. Each old construction and historical building has a story to tell, with our architecture we promote this story and renew it with the latest restoration methods to combine it with the contemporary style and way of living.
Regarding our new built projects, to elaborate them we take possession of the whole plot, in such a way that our building never lands on site but it's born from it, being always respectful with the surrounding. And we do it managing time and budget.
We aslo build your house with our highly experienced construction team starting from the project concept till the house is completely finished with an optimum energy certification. Our projects incorporate interior design and landscaping working with vernacular, ecological materials and local plants and vegetation that do not require lots of irrigation, being very respectful with the environment at all times.
CASA MONTGÓ HC: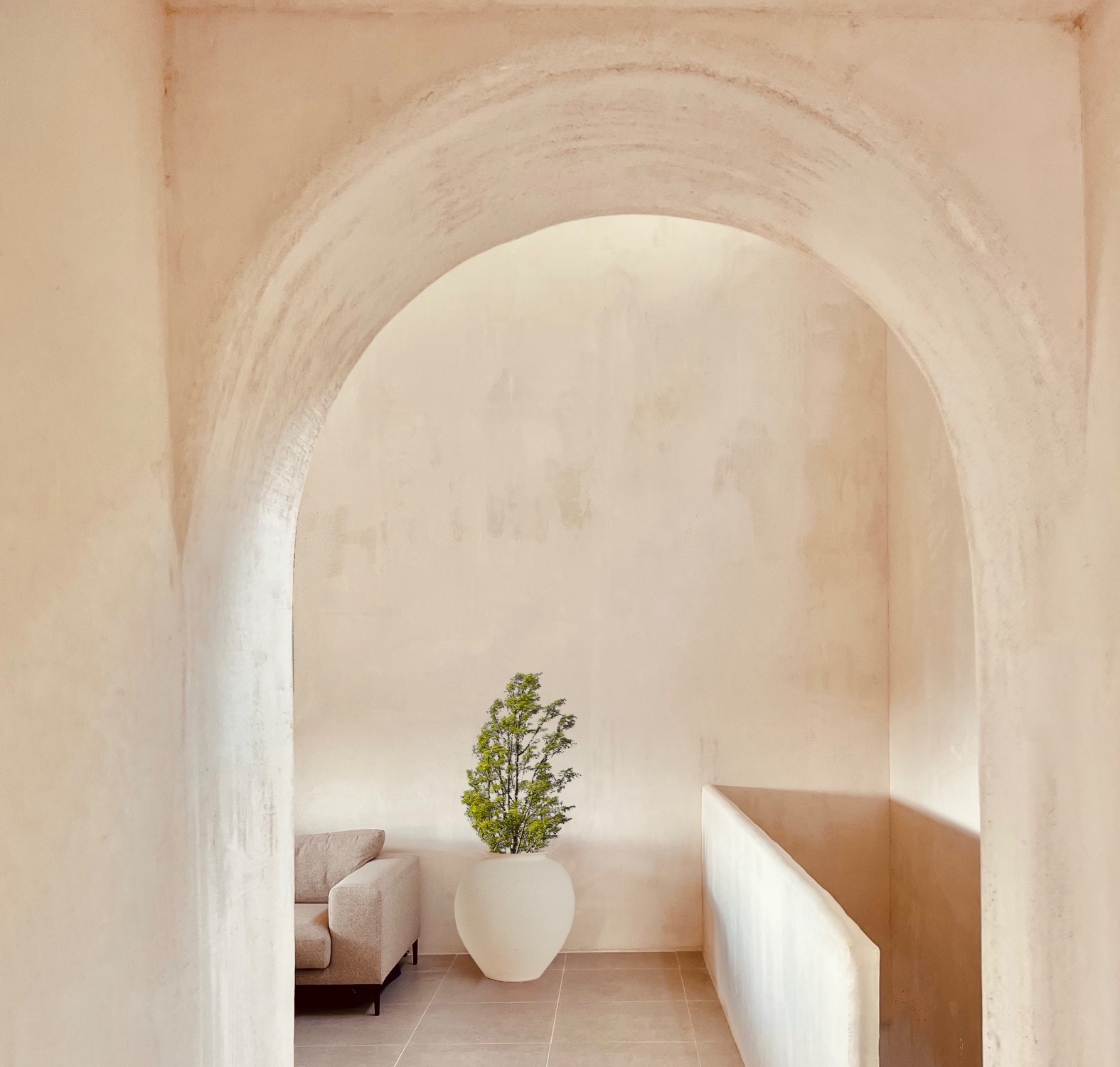 PUBLICATIONS
We have been selected amongst the Special Outstanding Projects in Restoration 2020. The value of architecture is incomparable in restorations. Doing projects like this make us feel proud of our profession.
We took this project as a total ruin from the 12th century and turned it into a piece of art, in the heart of Javea old town. 
EXPOSITION  ARQUITECTAS DE LA MARINA ALTA
"Cada encargo es un proyecto único y personalizado. La conexión con quien lo promueve es muy importante como paso inicial. Mi arquitectura nace de analizar la situación de partida, donde siempre considero al lenguaje constructivo muy protagonista. Por eso es en la intervención sobre edificios antiguos o con historia donde más me divierto. Hay un reto apasionante entre la compatibilidad de materiales antiguos con las exigentes necesidades actuales y mantener esa actitud de constante equilibrio que tan importante es en la arquitectura. Y para mí esto es muy importante transmitirlo a quien promueve. Es esencial que haya recursos para poner en valor ciertos aspectos del proyecto" Sirine Ghadban
For this exposition we opted to show this special project, because it concentrated to the maximum the main characteristics of our architecture. It is a restoration in the old town in Jávea. A building in state of ruin and abandonment for many years.
Before starting any restoration project, it is necessary to have a good knowledge of all the constructive, structural and cultural aspects of the building. Once this knowledge is available, the restoration can be undertaken. A historic building built with traditional techniques has a series of values that must be preserved, this helps us to choose the restoration techniques to be used.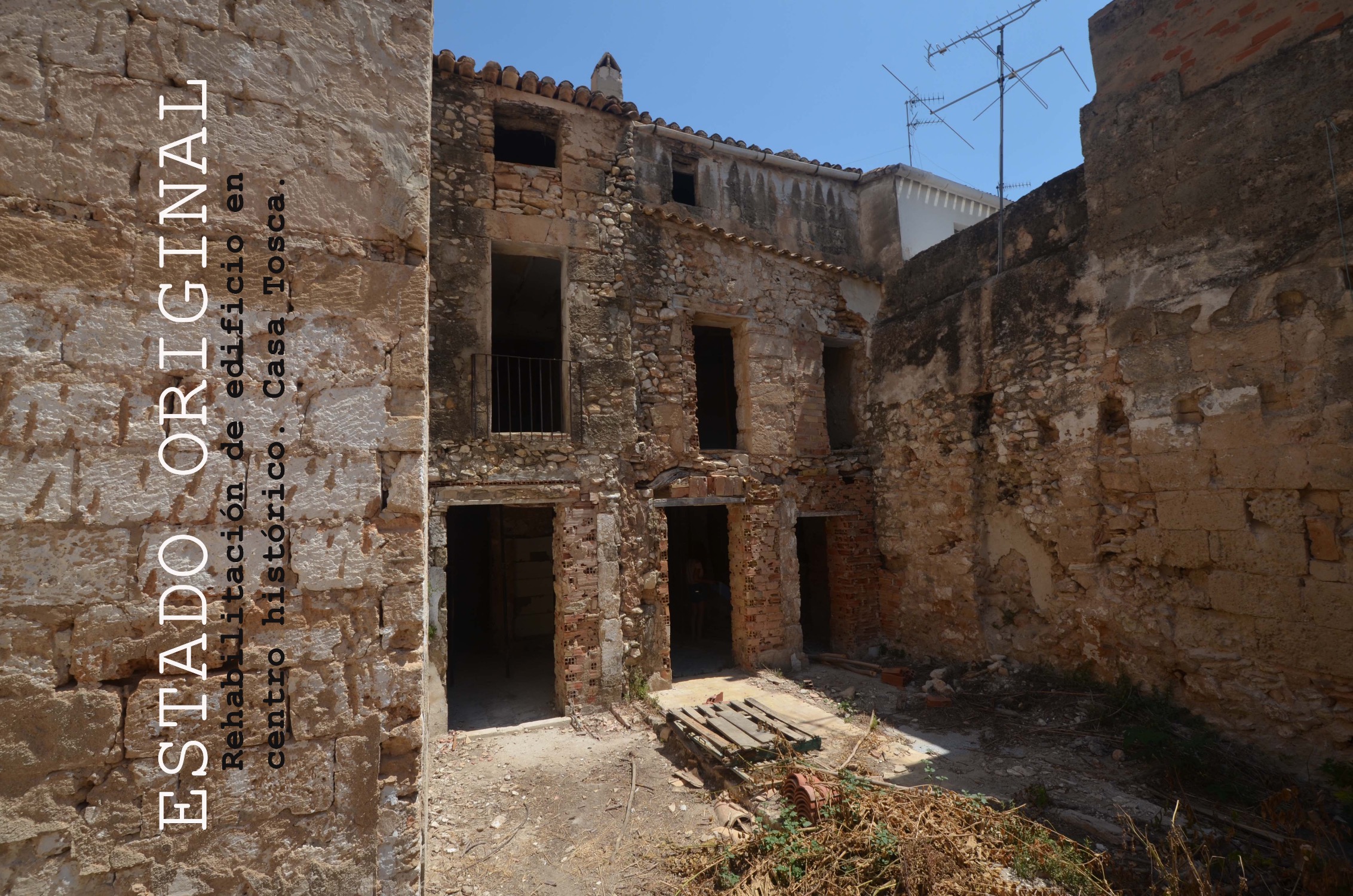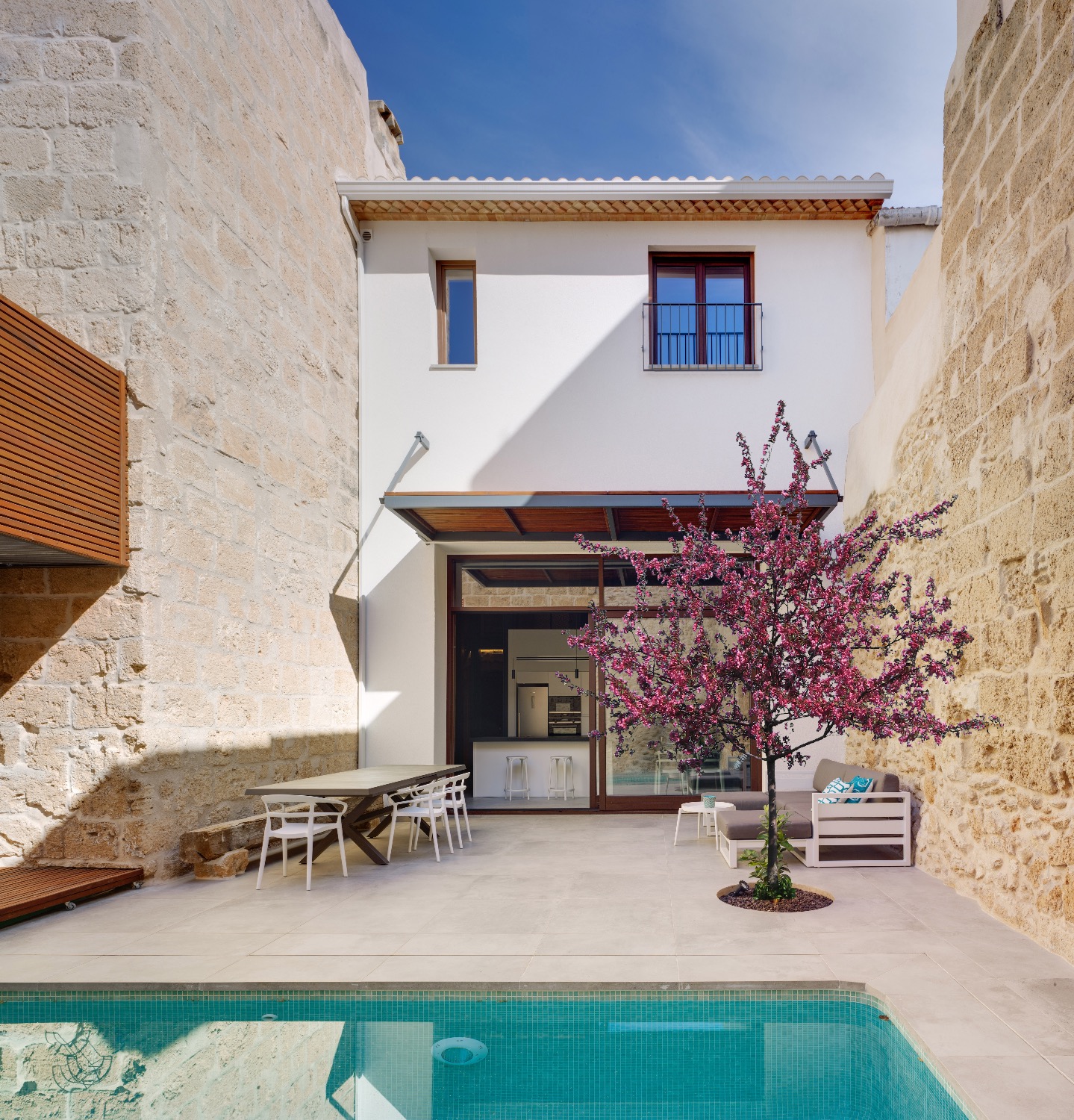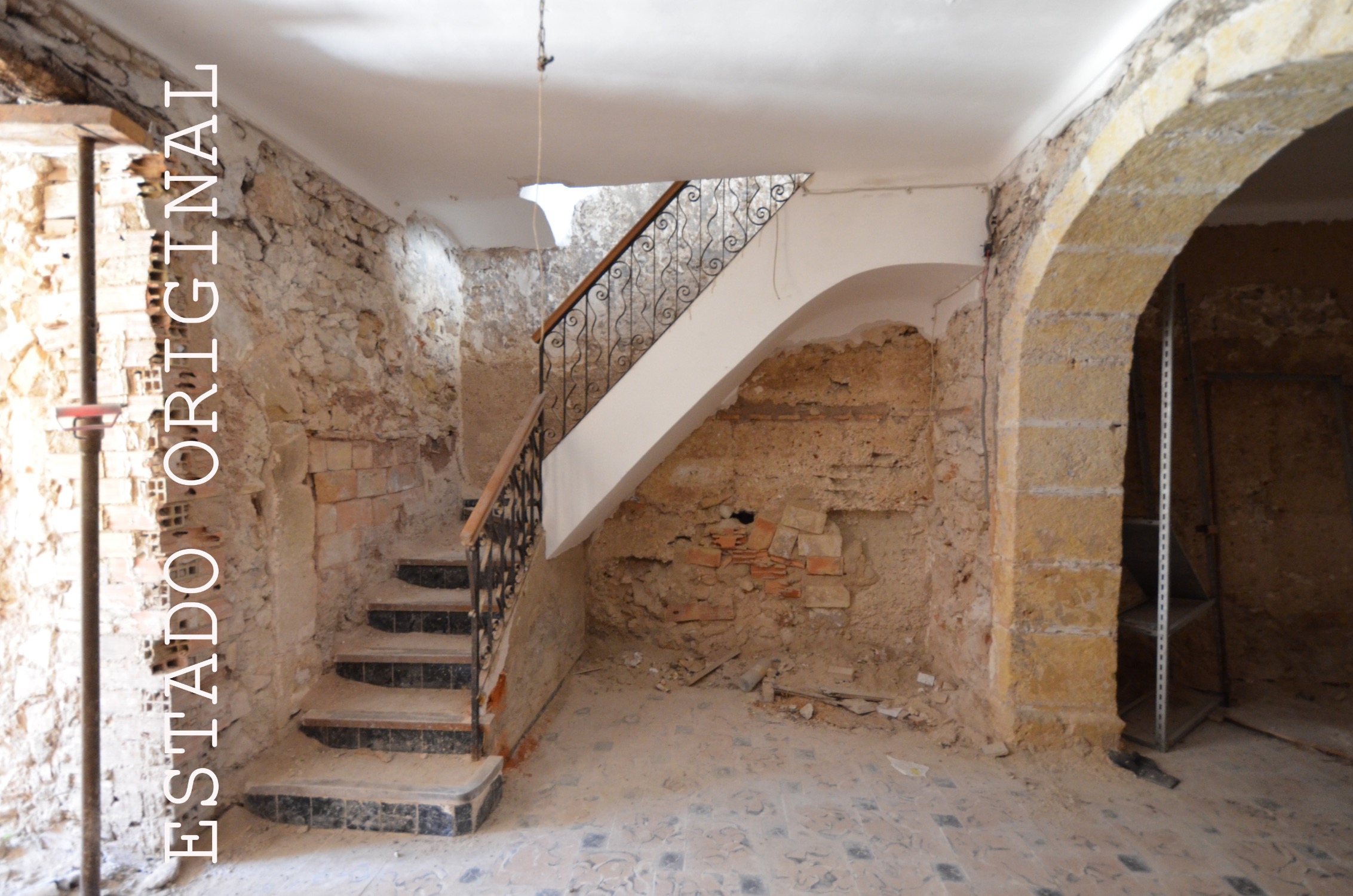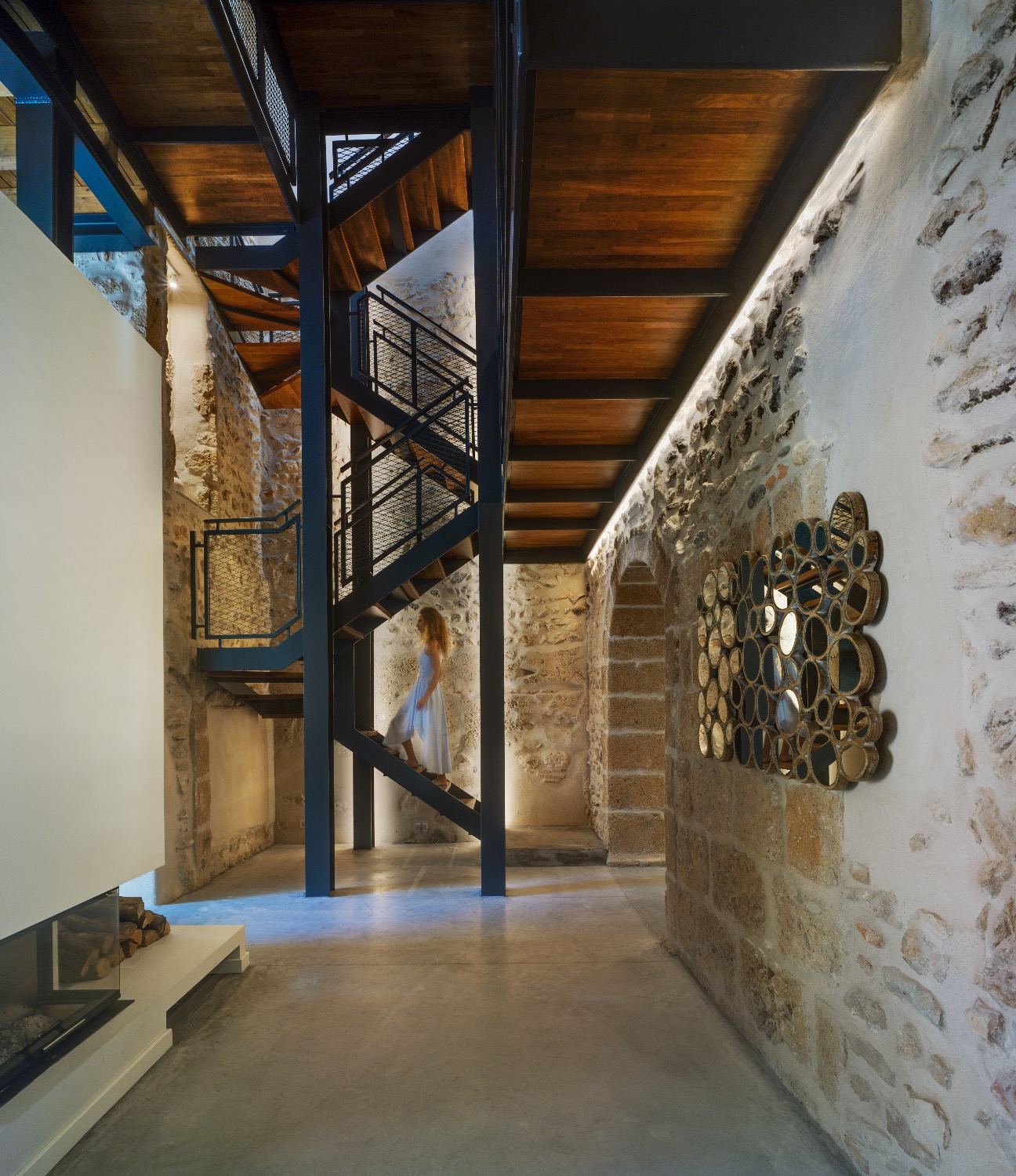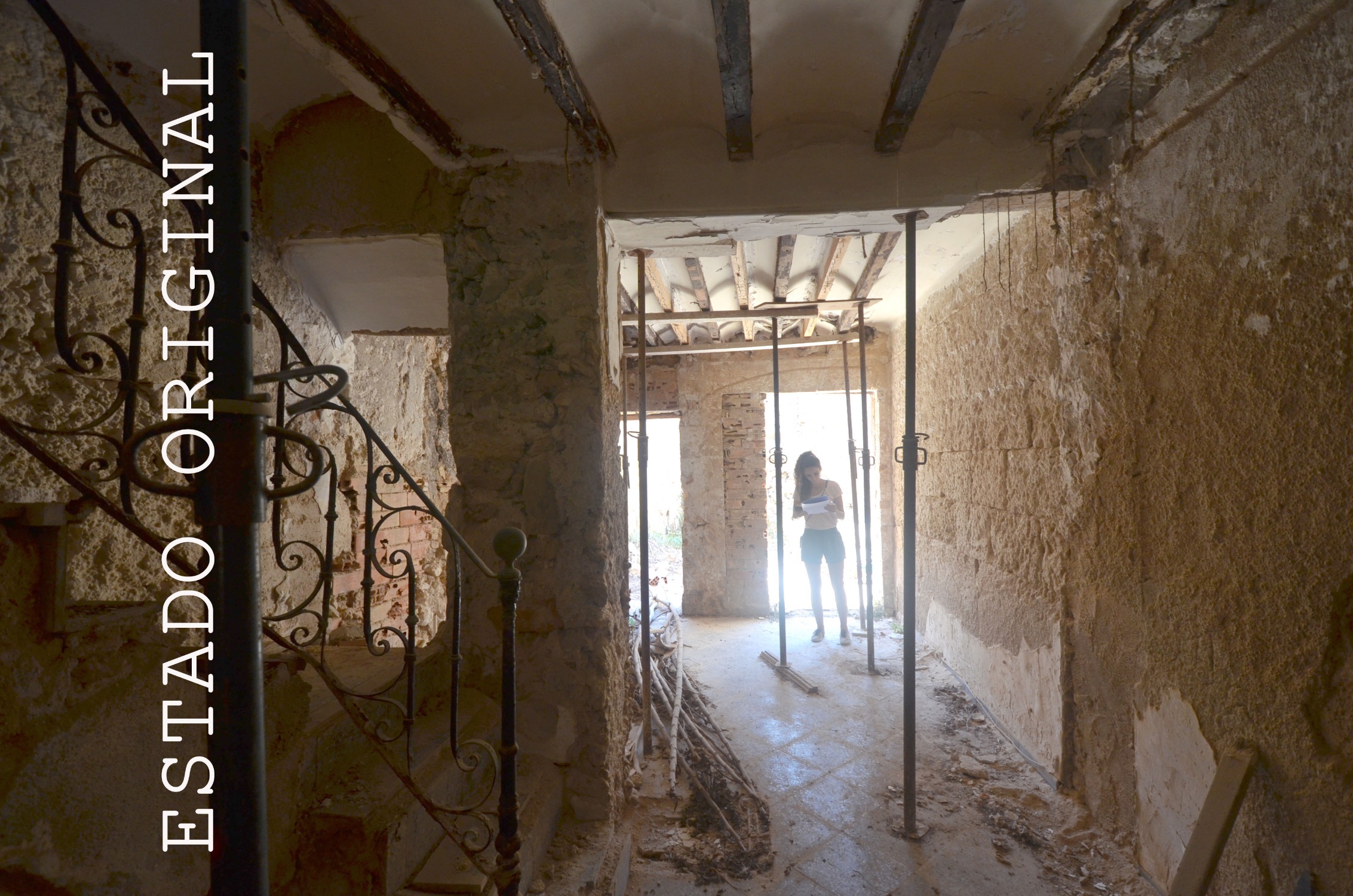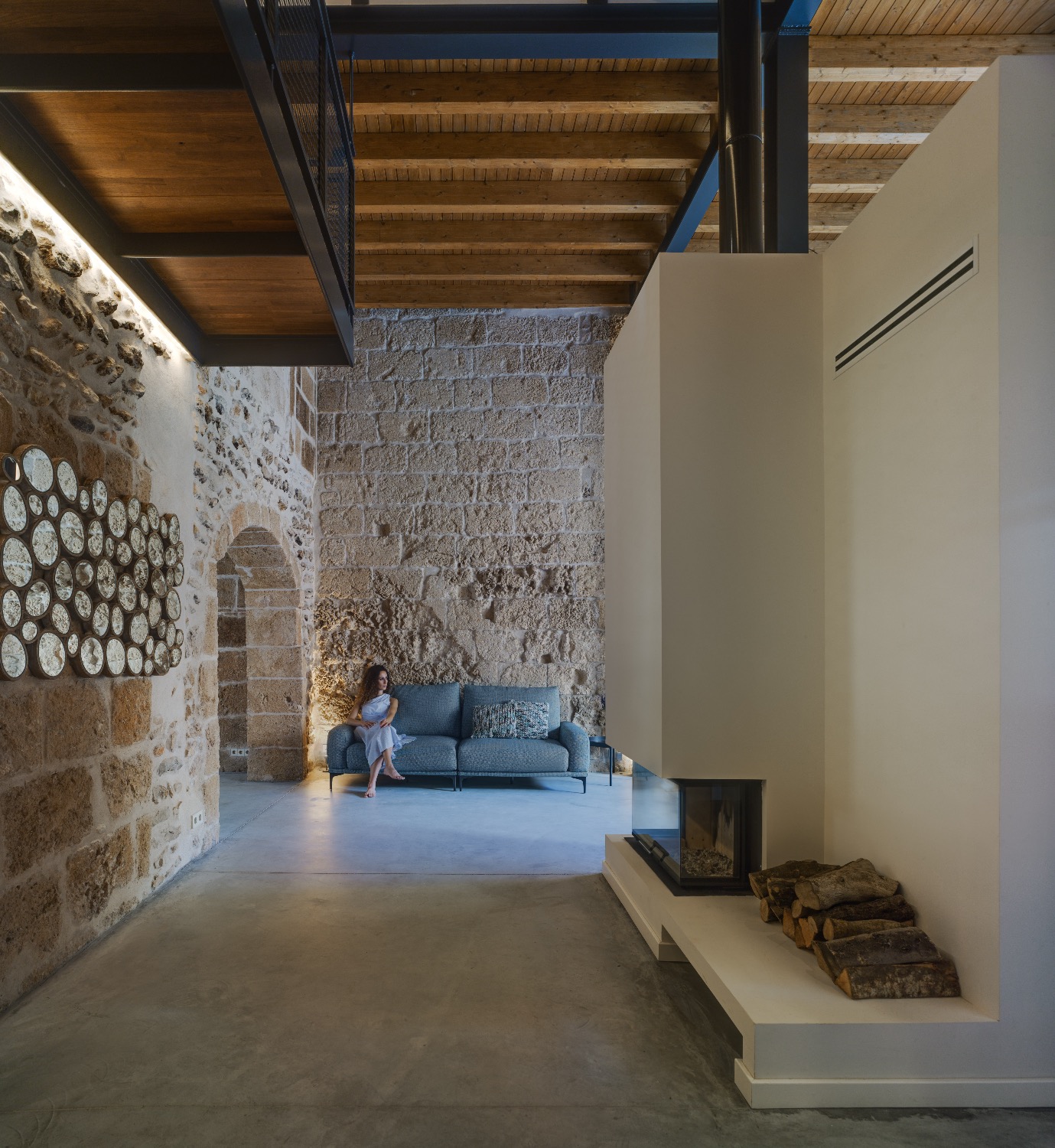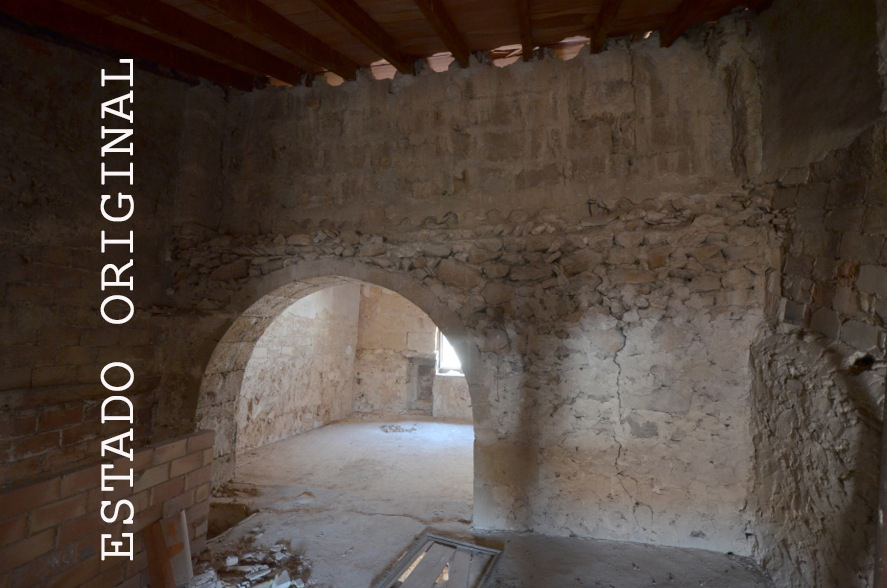 TRANSFORMATION OF A SPACE
Imagination is the clue for transforming existing spaces.