Heated pool. Projected concrete. MJ House.
And now we prepare the pool not only for this summer but also for next winter. What a great way to enjoy the spectacular views of the sea in Javea while swimming in winter time as well.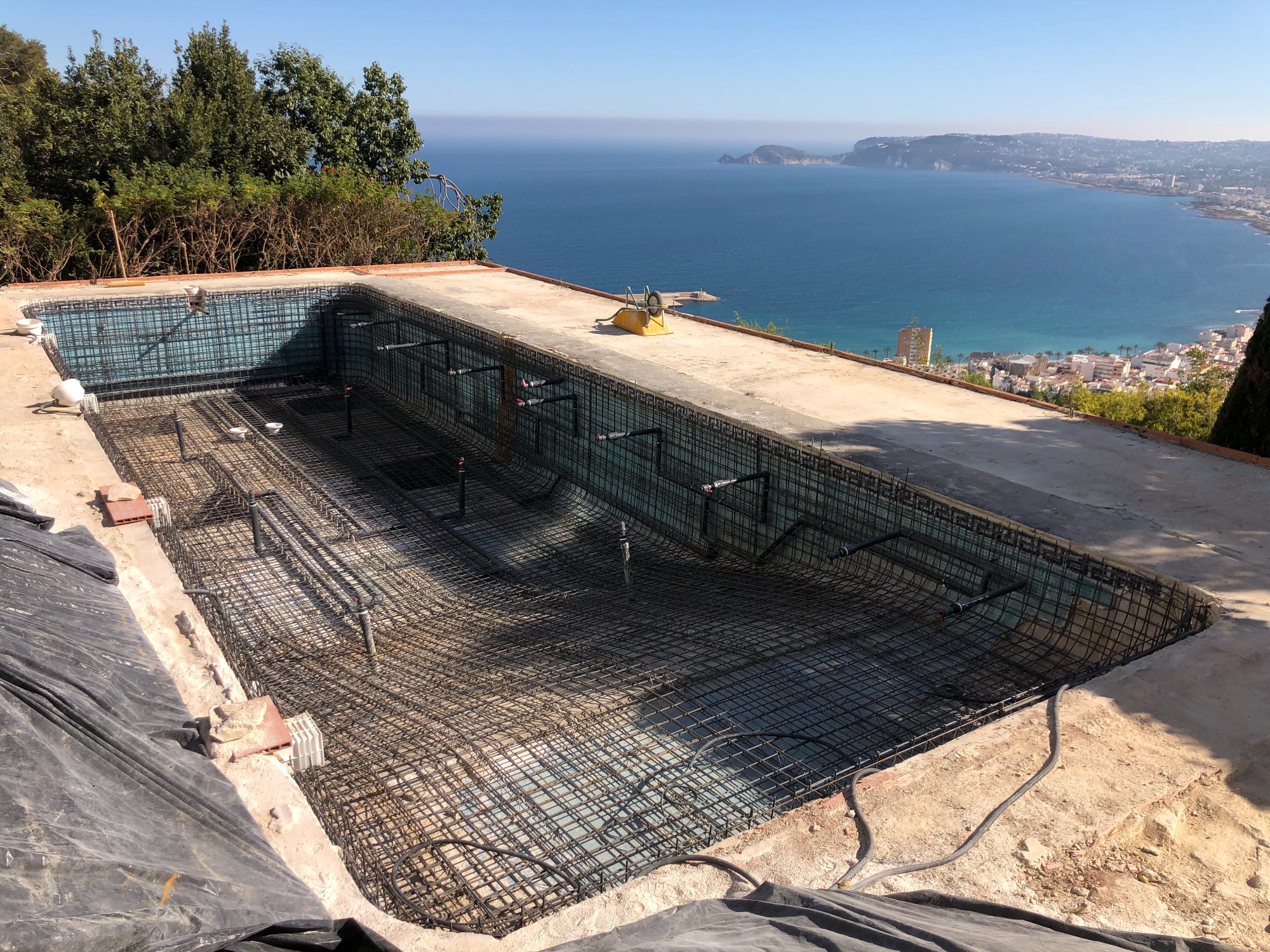 The pipes for hot water are fitted at the bottom of the pool. Then the steel is placed followed by the projected concrete. The projected concrete guarantees the durabilty of the swimming pool for over 30 years. Larger size aggregates are used in its composition. It is characterised by the fact that it adheres closely to the application surface. A final layer of waterproofing mortar with a reinforcement mesh has been applied on which the finishing surface will be applied.