Extensión. Foundation. Structure.
The first phase of the structure is done step by step where we can observe lots of progress in such a small time.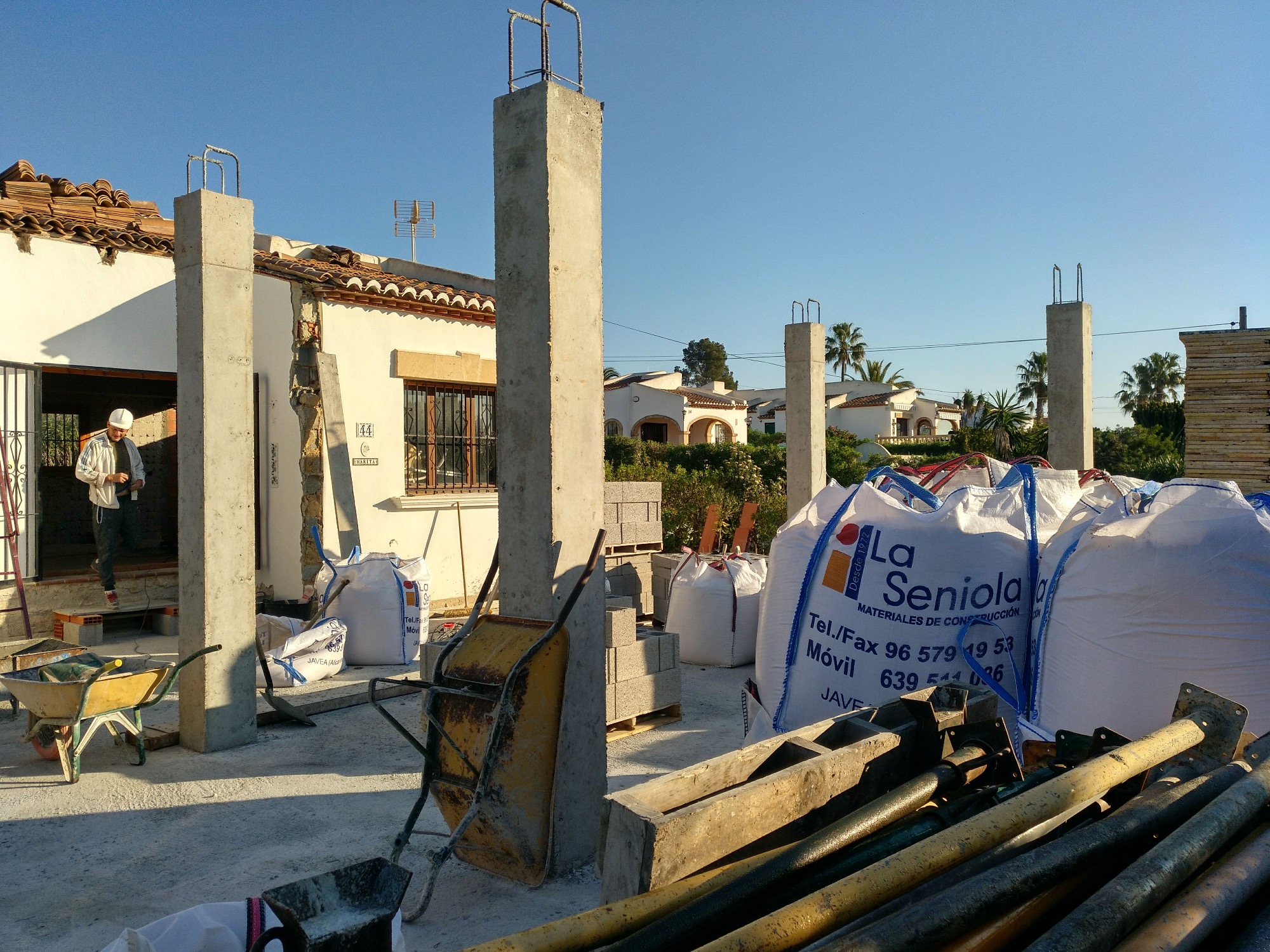 Here we will discuss these steps and we will be seeing little by little how the extention of this house will be aquiring shape.
Comenzando por la demolición de parte de vivienda existente, seguido por el replanteo, la excavación, colocación de la armadura, el hormigonado, levantado de los muretes, colocación de las viguetas del forjado sanitario, levantado de los primeros pilares y parte del cerramiento. Conforme avancemos con la obra iremos contando más. 
Demolición:
 Replanteo:
Excavación, hormigón de limpieza y colocación de armadura:
Hormigonado:
Levantado de muretes y zunchos de atado con cerchas:
Colocación de viguetas de forjado sanitario:
Levantado primeros pilares y parte de cerramiento: