Heated pool. Projected concrete. Tosca house.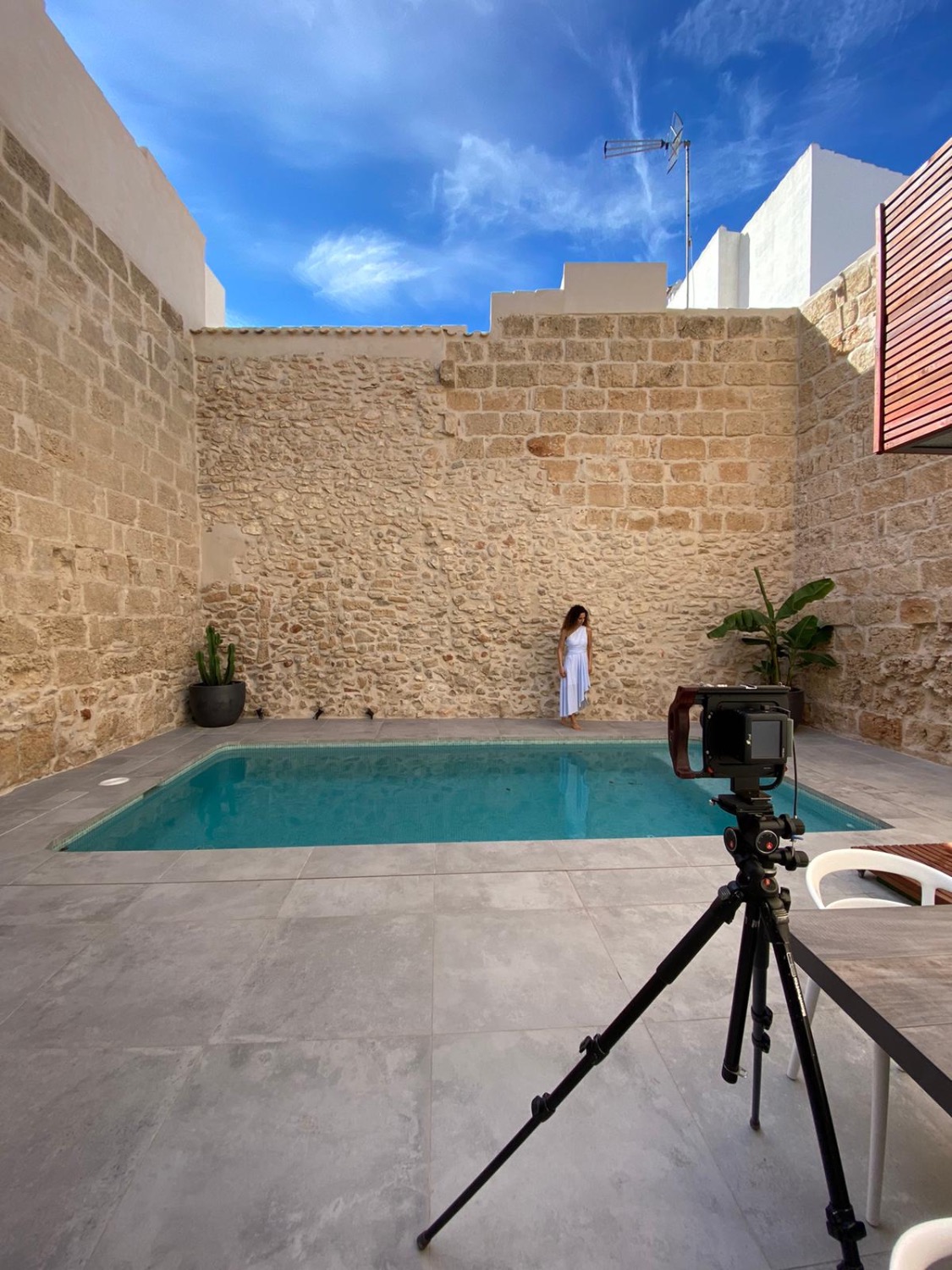 This is the month of our heated pools and the projected concrete. Same technique as we used in the previous article about our heated pool. The first one is located at one of the highest points facing the Javea bay with panoramic views. On the other hand, this one is located in the old town that lets you move back in time to the 12th century surrounded by historical walls that were in state of ruin, and that have been restored with traditional methods. 
Thanks to this technique, with the projected concrete we could achieve the desired shape, due to the fact that this conctrete is easily attached to the application surface.
We will tell you briefly how we did it from beginning to end step by step.
1. Original state.  Archaeological excavation.
2. Emptying and preparing the pool. 
3. Building the walls of the pool.
4. Fitting the pipes for hot water and placing the steel frame.
5. Projected conctrete.
6. Waterproof mortar with reinforcement mesh. 
7. Final coating.